ALARIC
End of Mirrors is the new album from Oakland-based band Alaric. Claustrophobic, gloomy, and epically grandiose, we find the four members coming together at the height of their powers. As with their previous efforts, the new LP was recorded and mixed by Skot Brown at his Kempton House studios. Brown's contributions have been crucial to realizing the vision of the band and expanding on it to create a soundscape that can be murky, creepy, and complex while giving the songs a chance to breathe and shine with exceptional clarity. Shane Baker's lyrics are simultaneously deeply personal and universal in scope. They reflect hard times in a fallen world at a time of monumental change in the lives of the band members. These are emotional and deeply physical journeys they are taking us on here. This is inky, blackened stuff, but not without a glint of hope. It could be moonlight shining through a crack in the wall or maybe just a sickly glow out of the corner of your eye. Jason Willer pummels the drums, driving the band forward with power and finesse and then dropping down into a roiling boil of tribal toms. This is heavy. Bassist Rick Jacobus deals in woozy but solid lines that often carry the melody while filling out the sonic space with riding drone notes. "I am going for a "sheets of electric rain" guitar sound", says guitarist Russ Kent, and he is absolutely a master of his craft. He creates scintillating, cascading moments of beauty that open into crushing and aggressive distortion. Also on this recording the band enlisted the sound artist and experimental electronic musician Thomas Dimuzio to contribute his unique atmospheric investigations to enhance the album. Dimuzio utilizes a Buchla Polyphonic radio tuner, modular analog synthesizers, and other non-traditional methods to create his art. Make no mistake, this is not passive listening. These are songs. Instant classics for a new dark age.
Alaric began their journey in 2008 with an eye toward creating a moody and compelling music of a sort not often performed in this day and age. A different concept of doom, if you will. Beginning with influences from such progenitors as Killing Joke and Christian Death to the darkest, heaviest punk bands and the most epic psychedelia, the band has dedicated itself to creating a shadowy electric guitar driven music that is truly their own. When they moved to document their songs on their first album, reviews were glowing. Zero Tolerance Magazine proclaimed, "Morbid, threatening and obsidian… Album of the Year by a long shot." In a review of their split with Atriarch, CVLT Nation wrote, "…one experiences an immersion in watery black textures as if drawn welcomingly into a drowning, slowly swirling, abyss."
Alaric's previous releases include their debut single Animal/Shadow of Life (FYBS/ Buried in Hell Records, 2010), self-titled LP (20 Buck Spin, 2011) and a split 12" LP, Alaric/Atriarch (20 Buck Spin, 2012). In the autumn of 2015 they completed a European tour with Cross Stitched Eyes (Alternative Tentacles Records/ Skuld Releases). Neurosis invited the band to open one of their 30th anniversary shows in San Francisco in March of 2016, and the band plans to tour in support of End of Mirrors when it is released on Neurot Recordings in late spring, 2016.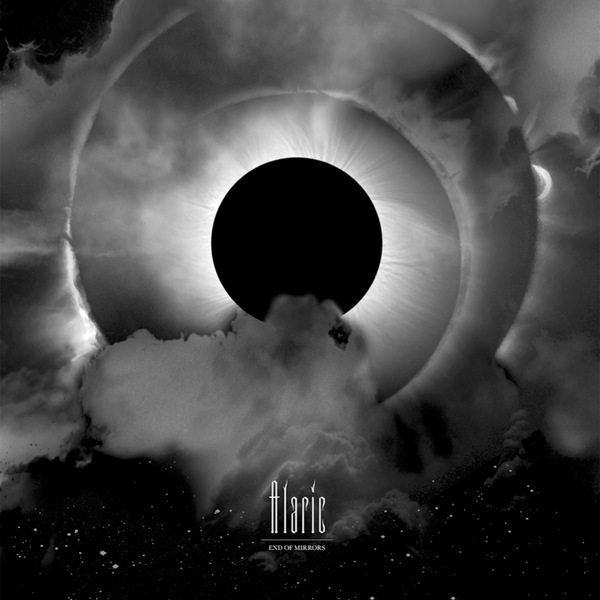 NR101 / RELEASED: 2016
CD/DL/LP