BEE AND FLOWER
BEE AND FLOWER's cinematic sound takes the listener on an emotional rollercoaster ride, weaving a dynamic combination of intimacy and subtlety, power and release. The unusual songwriting is filled with surprising melodic twists and turns, and the carefully orchestrated instrumentation comes into full focus when paired with Dana Schechter's lush, smoky vocals. From the delicate and minimal, to dense ominous crescendos, the sounds stay with you long after the music has stopped.
Singer-songwriter, multi-instrumentalist, composer, engineer, and self-driven D.I.Y.'er, Dana Schechter moved to NYC from her hometown of San Francisco in June of 1997, shortly thereafter joining Michael Gira's Angels of Light on bass guitar. Bee and Flower was formed in late1999, and in 2000 the band began playing gigs in NYC. In 2003, Bee and Flower's debut release "What's Mine Is Yours" (Neurot Recordings) was released to great critical acclaim and glowing press reviews (including the New Yorker, the Village Voice, Alternative Press, and Time Out New York). In addition to the Neurot release, the band composed two Original Film Scores, were featured on several CD and DVD compilations, produced a deluxe computer animated music video, and were featured artists on specialized radio programs and in several independent films.]
In Spring 2004, Bee and Flower relocated from NYC to Berlin, bringing along producer/drummer-percussionist Toby Dammit (Iggy Pop, Swans, Ryan Adams, Stephan Eicher, Bertrand Burgalat) and B&F keyboardist/co-founding band member Roderick Miller (April March) to begin their second album. The new record (release TBA) features a 25-piece string section, a whirlwind of grand pianos, vintage electronics, keyboards, delicate melodic percussion, a mammoth 'bass section', guitars and lap steels, and sweeping vocal choirs.
The new recordings feature many notable musical guests, notably drummer Thomas Wydler (Nick Cave & the Bad Seeds), producer/arranger/percussionist Toby Dammit (Iggy Pop, Bertrand Burgalat) guitarists Kristof Hahn (Angels of Light, Les Hommes Sauvages), and Peter Von Poehl (Doriand, A.S Dragon).
The new live band of Bee and Flower is based in Berlin, featuring members of Calexico, Iggy Pop, Keren Ann, Poems for Laila, and Swans, and is currently playing shows in Germany and abroad. Recent concerts have found them performing in special formats - with a full string section - and also as astripped down, cabaret-style trio.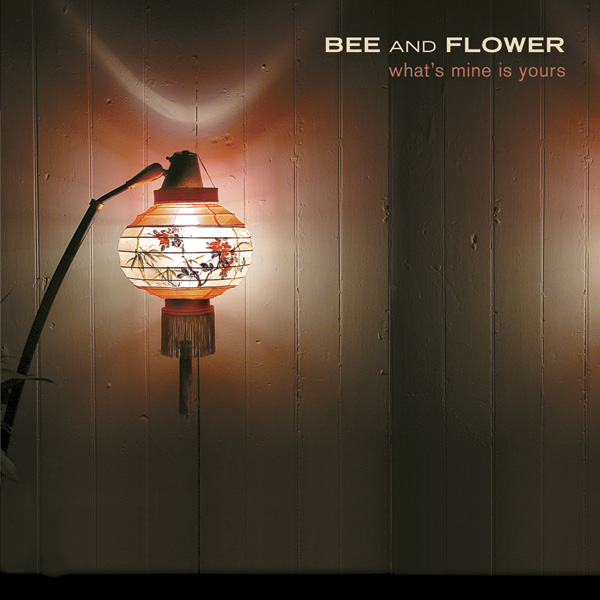 BEE AND FLOWER
WHAT'S MINE IS YOURS
Tour
No dates scheduled at this time