MGR
Last year, Mike Mare of Destructo Swarmbots and Mike Gallagher of MGR/Isis "fame" fell in love.
From across the room at The Toolbox, Gallagher's rakish grin and platinum-plated construction helmet caught Mare's ever-discerning eye. Gallagher was similarly impressed with Mare's state-of-the-art hairdo and glistening pecs. "I was immediately impressed with Mike's state-of-the-art hairdo and glistening pecs," Gallagher recalls.
"Mike's rakish grin and platinum-plated construction helmet caught my ever-discerning eye from across the room," Mare adds.
The Toolbox walls were slick with perspiration that night and the place smelled like a public pool. In the dark recesses of the gold room (pants optional!), a skinny guy with a Hitler mustache and black leather vest was slow-dancing with a much larger, bearded gentleman in Louis Vuitton chaps and a black leather vest. There was definitely a Cher remix blasting through the house sound system—predictably, it was "Believe"—and everyone was shirtless and shitfaced. And gyrating. Come to think of it, it was like that movie Cruising with Al Pacino, only much, much gayer. To make a long story short, the two Mikes shared a blended strawberry margarita and made a night of it.
In the months that followed, the Mikes played a few shows in Brooklyn, held hands in public and took a romantic carriage ride around Central Park. At night, they'd share a bunk bed in a friend's loft while visions of sugar plums and The Rock in a Peter Pan costume danced in their heads.
The civil procedure was performed hastily at Boston City Hall in August 2007, with a more elaborate ceremony (for friends and family) performed by Robert Goulet in Las Vegas shortly before his tragic passing.
Once officially wedlocked, the two Mikes decided to consummate their vows the only way they knew how: With their guitars. They lovingly recorded a single 42-minute song entitled "Amor en el Aire" at Deadverse Studios in glamorous downtown Union City, New Jersey, with Alap Momin, a.k.a. Oktopus from hip-hop revolutionaries Dälek.
After last year's MGR release, Wavering On The Cresting Heft, was lavished with such breathless and punctuationally-challenged praise as "I want my money back" and "fuck you mike," it seems likely that Amigos de la Guitarra will be received similarly and with as much enthusiasm. Please purchase a copy before it is available for free on the Interhole. The lawyers keep sending us bills and strongly-worded letters.
The story of Impromptu goes, more or less, like this:
What began as an informal recording-program tutorial became a (only slightly more formal) recording session between Isis guitarist/MGR mastermind Mike Gallagher and former Get Hustle/Slug guitarist David Scott Stone (whose collaborations include work with the Melvins, Big Business, The Locust, Merzbow, Unwound, Mike Patton and Tool guitarist Adam Jones). The result is the aptly titled Impromptu, which casts the listener adrift in a sea of dark reverberations and ominous implications, of foreboding premonitions with overtones of impending doom. Somewhere in the distance, a door creaks open (or is it shut?) as Stone conjures gurgling electronic ephemera and muffled sheets of cacophony while Gallagher unfurls mile-wide string bends from the bottom of a cavernous echo chamber. At once imbued with Touch Records-style ambience and something considerably
m o r e
s
i
n
i
s
t
e
r,
Impromptu slow-boils with acoustic death marches, the hot sparks of yawning alloy and the faint smell of blood before closing with the unnerving 15-minute soundscape "Disregard For SBS," which was recorded oh-so-appropriately on Super Bowl Sunday. All of which makes a hell of a lot more sense when you actually slap this thing on and listen to it—which, by the way, we totally recommend.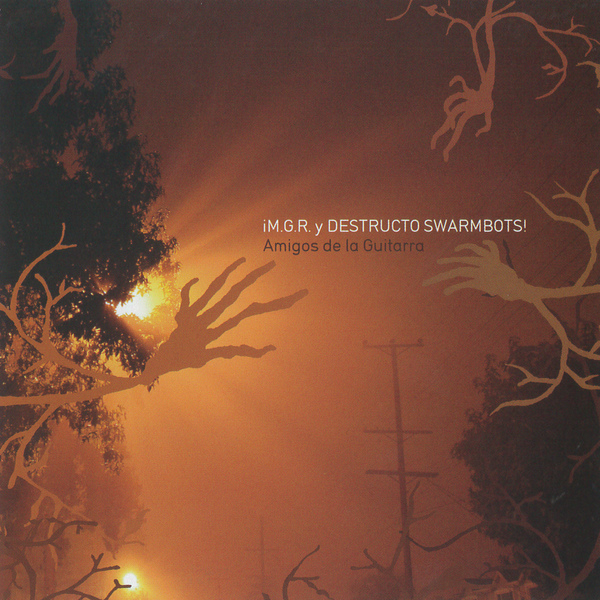 ¡M.G.R. Y DESTRUCTO SWARMBOTS!
AMIGOS DE LA GUITARRA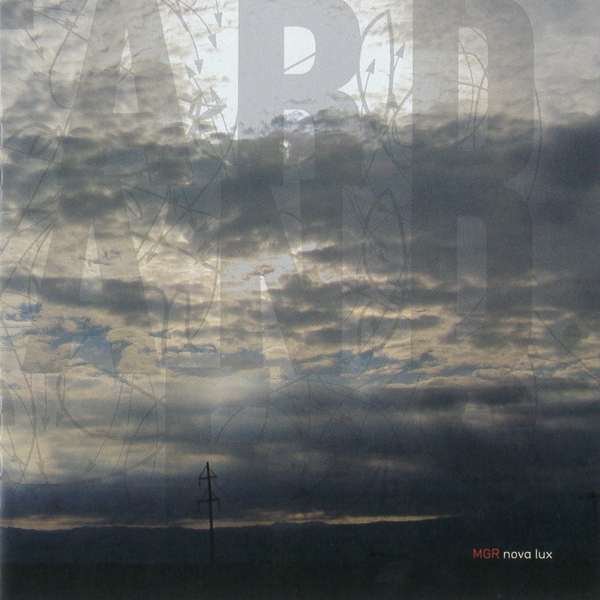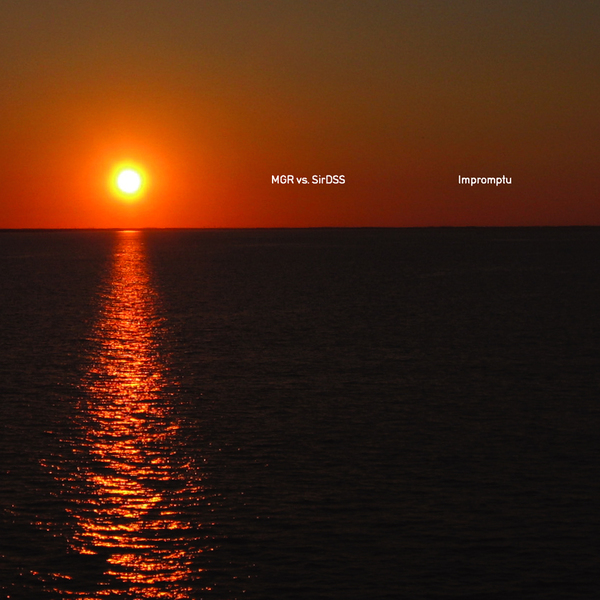 Tour
No dates scheduled at this time