SAVAGE REPUBLIC
Los Angeles art-punk pioneers Savage Republic have come roaring out of osbcurity with "1938", their first full-length album of new material in 18 years, hot on the heels of this spring's powerful "Siam" EP, both on Neurot Records. The new album will be available in November, 2007. Throughout the 80's SR was a deep-underground phenomenon, playing highly unorthodox shows in remote desert locations, abandoned factories, skid-row parking lots and grimy bars across the U.S. and Europe with such luminaries as Einsturzende Neubaten, Minutemen, Sonic Youth and Live Skull as well as hardcore-punk slugfests with the likes of Bad Religion, Angry Samoans and Final Conflict. Known for their oddly-tuned guitars, tribal beats, shouted vocals, metal percussion (typically 55 gallon oil drums and items gleaned from dumpsters and junkyards), and Morricone-meets-Dick Dale melodies, their performances were at times ritualistic and occassionally involved fire and explosives.
Beginning with the arrestingly aggro 'Tragic Figures" in 1982 on through the wildly diverse experimentations of their final studio album "Customs", recorded while on tour in Greece in 1988, SR produced music that seemed to come from some distant uncharted region. A land at turns harsh and beautiful where elements of Mikis Theodorakis' film scores smashed into 60's psych, tribal punk and oddball Mediterranean folk-pop. Jarringly eclectic, they often sounded like a completely different band from album to album--at times from song to song on the same album. The music was packaged in beautifully distinctive chipboard covers hand printed by noted graphic artist, letterpress printer and band founder Bruce Licher. They even issued their own postage stamps.
Then in 1989 everything went quiet as the republic scattered to pursue other interests. After reuniting in 2002 for a brief U.S. tour supporting the boxed-set reissue of their five studio albums by Mobilization Records, several of the members began sharing ideas for new songs, reviving the band officially in 2005.
In their current incarnation Savage Republic core members Thom Fuhrmann, Ethan Port and Greg Grunke are joined by UK punk-rock veteran Val Haller whose resume includes stints with Wayne County & The Electric Chairs, Flying Lizards, Lords of The New Church and X-Ray Spex, and noted drummer and percussionist Alan Waddington, known for his tenure with The Unforgiven as well as live and studio work with everyone from Willie Nelson to Gwen Stefani.
The album also features contributions by guest artists including multi-instrumentalist Tara T. Tavi, classical violinist Julia Zuker and drummer Bryan Taylor. In keeping with their tradition of graphic excellence, the album is packaged in a tri-fold cover designed by and featuring the photography of Ramona Clarke-Fuhrmann. While staying true to their roots, SR have updated and expanded their singular Arabic-surf-soundtrack-folk-noise blend into a musical hybrid both contemporary and timeless. Trademark scrap-metal percussion and layers of guitar drone are now joined by spooky ambient textures evoking sonic landscapes exotic, dreamy and sinister. In typical SR fashion songs careen about in a sort of schizophrenic world tourfrom jaunty Balkan martial tunes ("Marshal Tito"), back to SoCal for a short 'n snappy Cult-meets-Ventures surf session ("Anemone") then back to krautrockland with a long-form Can-ish workout ("Caravan", enhanced by Zuker's evocative violin) just after an Asian detour ("Siam"). In the closing track ("Peking") guitars go from minimal to very, very maximal over haunting melodies from Zuker and Tavi's Chinese hammered dulcimer. An undercurrent of dread is never too far away as evidenced by the title track, "1938": "It's 1938 all over again...you're arguing over draperies while the house burns down!" spits Fuhrmann over a mornful melodica figure, hammering bassline and almost funky guitar. History seems to be repeating itself, with the world once again teetering on the brink of some massive violent convulsion. No one wants to acknowledge the sorts of chioces and sacrifices the future may require. Peace for our time? Go ask Neville. On "Torpedo" he excoriates those who are all hat and no cattle like a motivational speaker in the throes of a serious 'roid-rage episode.
Along with instrumental and vocal duties Fuhrmann also produced the album with input from recording engineers John Crawford and Kerry Dowling. Fuhrmann explains SR's writing and recording process on "1938": "In the past we wouldn't go into the studio until every note of every song was worked out. This time we wanted to take a looser approach, kind of an extension of how we did "Customs" where the entire thing was written and recorded on the spot. We still occasionally use the monotone guitar, but it's narrow scope can be very limiting at times. We are more interested in exploring other tunings and atmospheres. Kind of throwing away the crutches as it were... I was more interested in capturing good energy and making use of whatever 'happy mistakes' came up than getting every note perfect." Grunke continues: "We'd bring in our ideas, some things were just loosely sketched out, some were more structured and everyone would add their parts Most every song was done in one or two takes. On "Caravan" we were actually switching instruments with each other as it was recording."Another aspect of the band's resurrection is their emergence as a formidable live act as evidenced by ferocious performances this past year that had jaws dropping across Italy, Germany, Belgium, Poland and Greece as well as the northeastern U.S. As percussionist/guitarist Port explains "We make a lot more effort to engage the audience--we don't just stand there staring at our shoes anymore We have a lot more fun now." Grunke concurs, deadpanning that "I don't think people were expecting so much energy to be coming from a bunch of old farts like us."SR is already in the planning stages of a wider European tour for January 2008 in support of "Siam" with possible swings through Japan and Australia.
As for the future, Grunke continues: "The 2002 reunion was fun but we had no interest in reforming to play old material like some art-punk nostalgia act. What we're doing now still feels vital and we'll continue as long as we have something to say. We're already working on the next album."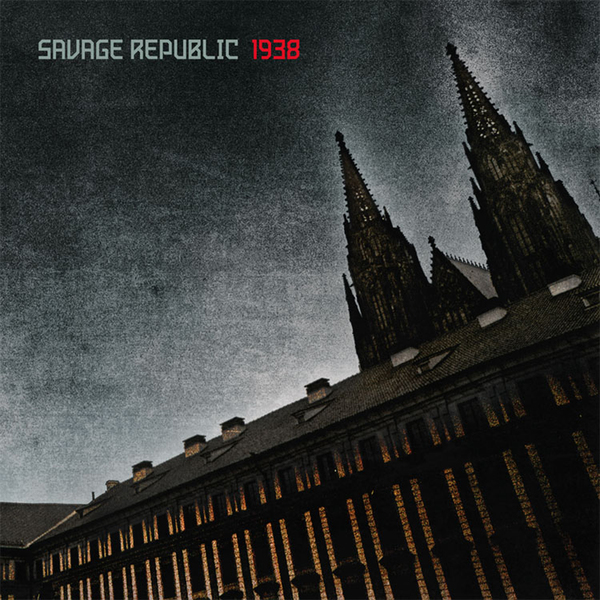 Tour
No dates scheduled at this time