RED SPAROWES
There just might be a certain warped truth to the phrase "guilt by association." As in the case of Red Sparowes, its formal associations with such heavy, propulsive bands as Neurosis, Angel Hair and Pleasure Forever would lead you to expect that the Los Angeles quintet's debut would be a masterfully crafted epic of primal urgency.

It is.

However, Red Sparowes is epic without bombast, heavy without a single barre-chord riff and eviscerating without any clearly audible vocals. The chiming, spindly layers of effect-laden guitars and the swinging, entrancing drums on its Neurot Recordings debut At the Soundless Dawn create textures reminiscent of Goblin, Tones on Tail, Godspeed You Black Emperor and early Sonic Youth. Its attack is syrupy and serpentine; subtle but frighteningly deliberate.

Red Sparowes is comprised of Bryant Clifford Meyer on guitar (Isis), Josh Graham on guitar (Neurosis visuals and acclaimed video director), Greg Burns on bass and pedal steel (also of Temporary Residence dark chamber folk sextet Halifax Pier), Andy Arahood on bass/guitar (Angel Hair) and David Clifford on drums (The VSS, Pleasure Forever). The album was recorded with founding drummer Dana Berkowitz (The Cignal) and Isis bassist Jeff Caxide, both of whom relocated at the end of 2004. The sum total of its sound, however, stems more so from esoteric melodic guitar-surrealists of the mid-80's Blast First and Too Pure hive than the fierce realism of the aforementioned cabal of heavy-psych rock.

At the Soundless Dawn – an album of seven compositions with titles that fit together as a complete paragraph -- opens with a rapidly strummed single high-string building tension as distant, delay drenched notes saturate an almost dance-beat drum pattern on "Alone and unaware, the landscape was transformed in front of our eyes." Pedal steel notes add a further layer of glissando urgency as ringing guitar notes climb hand-over-fist upon an ascending line. The second track, "Buildings began to stretch wide across the sky and the air filled with a reddish glow" kicks in abruptly, sounding reminiscent of the taut and eerie blasts of Italian horror film soundtrack masters Goblin. Icy, piercing guitars jut out from the speakers as rapid bass arpeggios drive the tune ever nearer. Comparisons to the more lulling and lush tunes from the My Bloody Valentine masterpiece Loveless would not be off the mark for the third track – a beautifully constructed four-and-a-half minute piece of gorgeous, somber guitar work -- although the band would likely be reluctant to accept such a compliment.

Throughout the album, transitions glide and instruments smudge into a warm wash of tones. It's an orchestral wall of sound that is equally as entrancing as it is unnerving. The 12-minute album closer, for instance, gradually builds tension with clever use of smeared, formless guitar notes that create a sense of three-dimensional sound as notes seem to move from background to foreground, flitting around an imaginary room. Sparing tom drum rolls add to the growing claustrophobia, until ever-rebuilding waves of strings cascade into a grand crescendo that finishes as mysteriously as it began.

Although the band members are indeed tied to many other projects, Red Sparowes is not just a side-project. The band has toured the US with the Dillinger Escape Plan and label-mates Made Out of Babies, as well as a very successful headlining European/UK tour in Spring 2005. In August-September, the band embarks on a full national tour with Pelican, Big Business and Breather Resist.

While At the Soundless Dawn uses vocals as subtle instrumentation, the group plans to incorporate voices further into its sound. This stunning introduction to Red Sparowes, recorded in San Francisco by engineer Desmond Shea (who also did additional engineering on the recent Neurosis album, The Eye of Every Storm) is just the beginning for a band that promises to change the way we think about heavy music. Its family of related artists is certainly good company. But, where their common goals to experiment with epic, cathartic music meet, Red Sparowes branches far outside of the expected boundaries.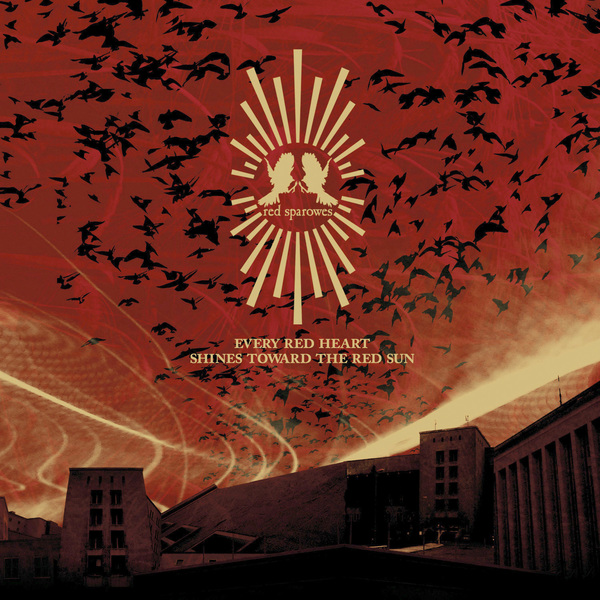 RED SPAROWES
EVERY RED HEART SHINES TOWARD THE RED SUN
RED SPAROWES
AT THE SOUNDLESS DAWN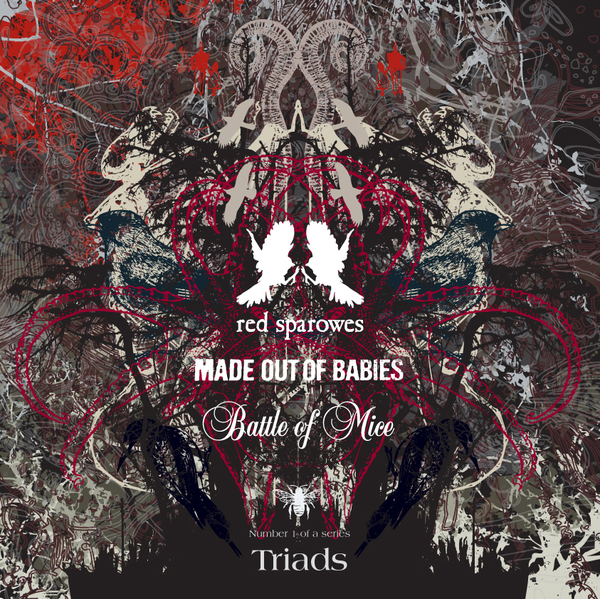 RED SPAROWES,
MADE OUT OF BABIES & BATTLE OF MICE
TRIAD
Tour
No dates scheduled at this time